The Immigration Minister announced new measures to strengthen immigration system of Canada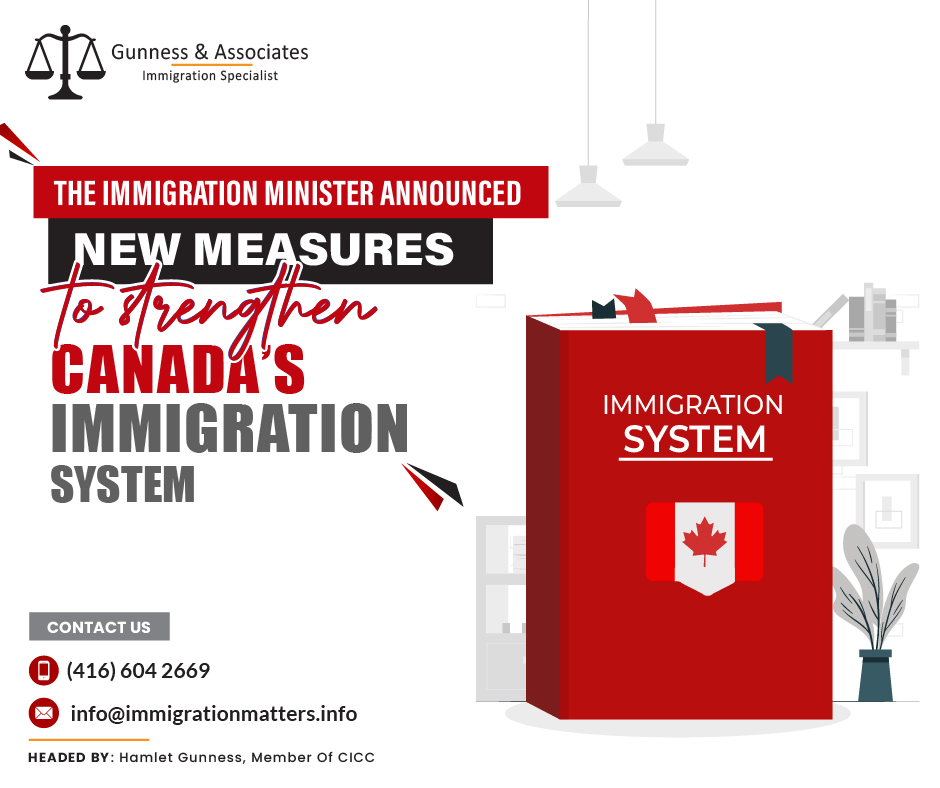 On October 31, 2023, Immigration Minister Marc Miller presented the report "An Immigration System for Canada's Future." This report outlines plans to bolster the immigration system of Canada to support economic growth and keep Canada appealing. 
Details of an Immigration System for Canada's Future
The Honourable An Immigration System for Canada's Future, a report laying out a pathway to strengthen our immigration system for people, ensure immigration continues to contribute to Canada's economic growth and help businesses and communities thrive, was released today by Marc Miller, Minister of Immigration, Refugees, and Citizenship.
To maintain our status as a strong multicultural country and a popular destination, our future immigration system must be agile and responsive to the needs of both our country and newcomers. The report identifies actions to transform Canada's immigration system that have been informed by meetings with a diverse range of partners and stakeholders. Some changes are already in effect, while others are in progress.
The report suggests several enhancements, such as:
Positioning the immigration system to respond quickly, equitably, and sustainably to growing global humanitarian crises.

Creating a new Francophone Immigration Policy to boost the vitality of Francophone minority communities while maintaining and boosting the demographic weight of French linguistic minority communities in Canada.

Improving the International Student Program by collaborating with provinces and territories on a Recognized Institutions Framework so that post-secondary institutions with high standards in key areas such as integrity and student support can benefit from faster study permit processing.

Housing, health care, and infrastructure planning, as well as other essential amenities, are being incorporated into Canada's immigration levels planning in close collaboration with provinces, territories, and municipalities.

Creating an advisory body of newcomers with immigration experience to help inform program and policy improvements, as well as service delivery.

creating a Chief International Talent Officer position to more effectively align immigration programs and pathways with the labor market, including industry and sector strategies.

Making our website more user-friendly so that applicants can easily find the information they need.
These actions can assist in the creation of a system that meets the needs of the Canadian economy and labor market. Changes will be implemented through cross-government collaboration and a focus on welcoming the people who will be needed in the future while maintaining the system's safety, security, and integrity.
Want to know more details about "The Immigration Minister announced new measures to strengthen Canada's immigration system" you can contact one of our immigration specialists at  Gunness & Associates.
Tel: (416) 604-2669 
Email: info@immigrationmatters.info
Gunness & Associates has helped thousands of people successfully immigrate to Canada with their families. Our skilled and experienced immigration experts have the expertise to accurately examine your case and advise you on the best method of proceeding to best serve your needs.
For honest and straightforward advice, contact the experts
Get a free Assessment 
Join our newsletter and get up-to-date immigration news Click here
All rights reserved ©2023 Gunness & Associates
---