Gunness & Associates
Immigration Specialists in Toronto, Ontario
Gunness & Associates has been providing Canadian immigration services for more than 28 years. We have helped thousands of clients from all parts of the globe obtain their visas to come to Canada. Our goal is to provide our clients with a high level of quality service in the field of immigration, whether it is to come to Canada as a Permanent Resident, to Work, to Study, or Visit.
About Gunness & Associates
Gunness & Associates is a reputable Canadian immigration consulting company that provides comprehensive assistance to clients worldwide.
At Gunness & Associates, we are committed to providing you with quality service and up to date information you deserve in order to help you immigrate to Canada in the easiest and most efficient manner.
Federal Skilled Workers are persons with suitable education, work experience, age and language abilities under one of Canada's official languages and who are selected under the Express Entry ... READ MORE

Humanitarian and compassionate (H&C) consideration, under A25 and A25.1 of the IRPA, provides the flexibility to grant permanent resident visa to certain foreign nationals who would... READ MORE

If you are a Canadian citizen or a permanent resident of Canada, age 18 or over, you can sponsor certain family members to become Canadian permanent residents... READ MORE
Getting yourself assessed is the first step in immigrating to Canada. There are a number of ways to obtain a Permanent Resident visa. You should think about it in terms of "immigration categories". Each category represents how an applicant can obtain permanent resident status. Know More

Every year thousands of people come to Canada on a temporary basis to visit, work or study. In most cases you will need the appropriate visa whether you are coming to visit, work or study. The visa that you are issued gives you Temporary Resident Status in Canada. Know More
Latest Blog Posts
Announcing Our New Website
Our new website provides our existing and prospective clients a simple yet interactive view of our work and the services we offer. Stay tuned to our blog for new ideas!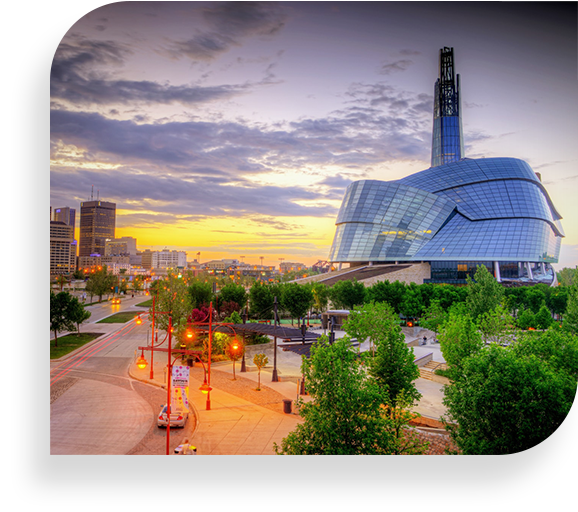 Contact Gunness & Associates
WE ARE IMMIGRATION SPECIALISTS 26 YEARS OF EXCELLENCE CAN'T BE WRONG!
We serve across all provinces in Canada.
Also serving internationally across the United Kingdom, Italy, Portugal, USA, Mexico, Brazil, Argentina, India, Sri Lanka, China, Pakistan, Bangladesh, Philippines, Malaysia, Dubai, Jamaica, Trinidad and Tobago, Grenada, St. Vincent, Guyana, Nigeria, Ghana, Zimbabwe, Australia, and the rest of the world.