Express Entry draw for the Federal Skilled Worker Program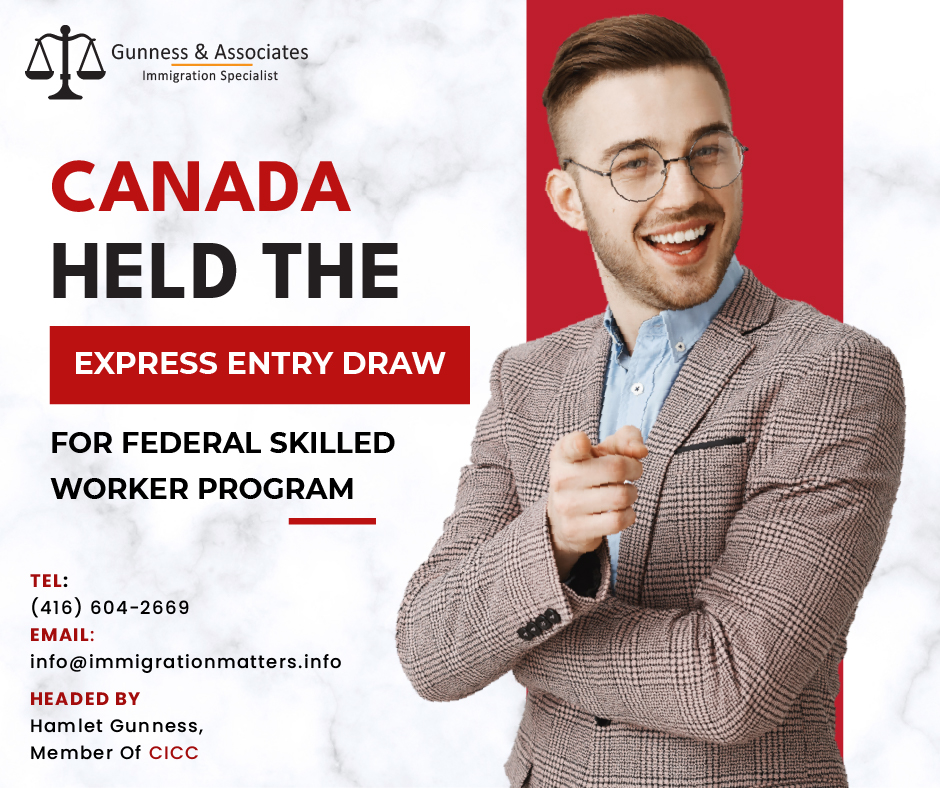 Express Entry draw for the Federal Skilled Worker Program on February 2, 2023, the next day after Express Entry draw #239, Immigration, Refugees and Citizenship Canada (IRCC) issued 3,300 Invitations to Apply (ITA) to candidates under the Federal Skilled Worker Program (FSWP) in the new FSW-targeted draw. In round #240, the cut-off score was 489 points. 
The tie-breaking rule for this round was March 29, 2022, at 16:09:00 UTC. As of February 1, 2023, there were 239,415 profiles registered in the Express Entry pool, 598 fewer compared to the previous update. In 2023, in total, Canada issued 15,193 invitations.
This is the first Federal Skilled Worker Program to be held since the launch of Express Entry. All of these applicants are qualified to submit a Canada Permanent Resident application.
More about the Express Entry Draw for FSWP 
Details of the 2023 Express Entry Draws with invitation rounds, date, program, issued invitations, and the minimum score for each draw are listed in the table below
| | | | | |
| --- | --- | --- | --- | --- |
| Date | Round | Program | Invitations issued | Minimum Score |
| Feb 2, 2023 | 240 | Federal Skilled Worker | 3,300 | 489 |
| Feb 1, 2023 | 239 | Provincial Nominee Program | 893 | 733 |
| Jan 18, 2023 | 238 | No Program Specified | 5,500 | 490 |
| Jan 11, 2023 | 237 | No Program Specified | 5,500 | 507 |
Express Entry Federal Skilled Worker Program 
One of the three programs in Canada's Express Entry system for processing immigration applications is the Federal Skilled Worker (FSW) program. Candidates with no connections to Canada who may have foreign work experience are eligible to apply for permanent residency through the FSW program.
This program is for skilled individuals who want to permanently immigrate to Canada and have work experience abroad.
Based on their education, relevant expertise, proficiency in English and/or French, and other requirements, skilled employees are chosen as permanent residents. They frequently succeed in Canada due to these factors.
As of January 1, 2015, creating an Express Entry profile is the first step in becoming a skilled worker eligible for:
Federal Skilled Worker Program,

Federal Skilled Trades Program, and

Canadian Experience Class.
Want to know more details about "Canada held the first PNP-targeted Express Entry draw of 2023" you can contact one of our immigration specialists at  Gunness & Associates.
Tel: (416) 604-2669 
Email: info@immigrationmatters.info
Gunness & Associates has helped thousands of people successfully immigrate to Canada with their families. Our skilled and experienced immigration experts have the expertise to accurately examine your case and advise you on the best method of proceeding to best serve your needs.
For honest and straightforward advice, contact the experts
Get a free Assessment 
Join our newsletter and get up-to-date immigration news Click here
All rights reserved ©2022 Gunness & Associate
---