Canada launched the Atlantic Immigration Program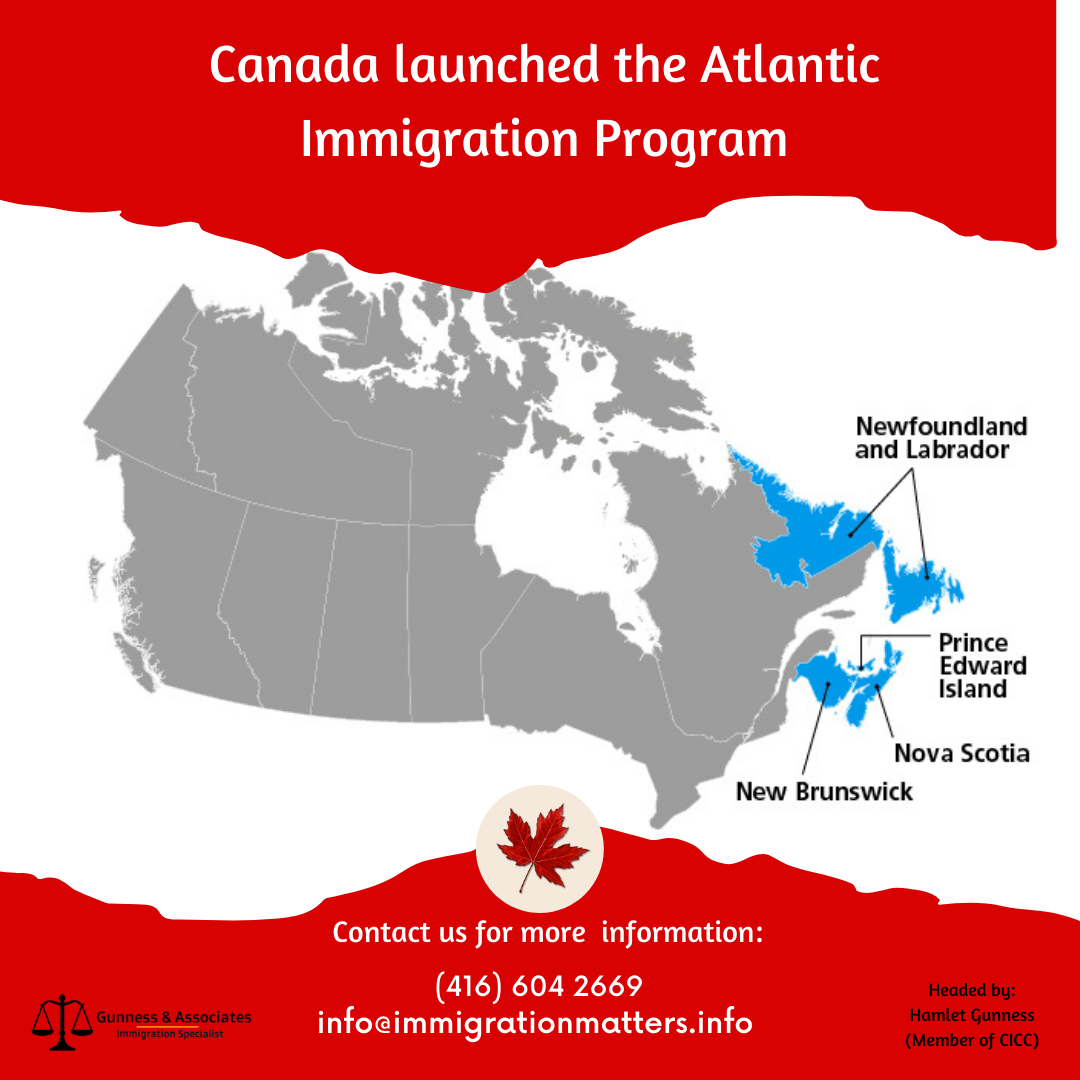 On March 4, 2022, the Minister of Immigration, Refugees, and Citizenship. Honorable Sir Sean Fraser announced that applications for the permanent Atlantic Immigration Program will launch on 6, 2022. Eligible applicants who possess a valid endorsement from an Atlantic Canadian business can submit their applications for permanent residence (PR) under the new AIP Program Canada.
This program will allow the Atlantic Provinces to invite more skilled newcomers to improve the economic recovery in the region. Under the Atlantic Immigration Pilot, Canada welcomed over 12,700 newcomers across the region.
The Honourable Sean Fraser, Minister of Immigration, Refugees and Citizenship said that "Newcomers have played a key role in strengthening communities across Atlantic Canada and helping businesses succeed. By working closely with employers and our provincial partners, the (AIP ) Atlantic Immigration Program will attract international graduates and highly skilled workers to our region, and it will help rebuild our economy, address our labor shortage and build a prosperous future for Atlantic Canada." 
Why Atlantic Immigration is Important for foreigners?
AIP Program Canada is important for future communities' immigration is a crucial matter across the country and nowhere more so than in Atlantic Canada. As we mentioned, the Atlantic Immigration Pilot welcomed over 12,700 plus newcomers across the region, helping and strengthening our communities and businesses to succeed.
To know more details about the Atlantic Immigration Program, you can contact one of our immigration specialists at Gunness & Associates.
Tel: (416) 604-2669
Email: info@immigrationmatters.info
All rights reserved ©2022 Gunness & Associates
---